Courses to Choose after 10th Class
|
Choosing right career that suits an individual is a crucial task that has to be decided by the student him/herself. After a student completes 10 gracious years of school education; he or she must be in a position to identify the true potential within and thereby decide the path to travel the rest of the years to make a desiring career.
Most of the students get confused at this point as to what to choose? Science, Commerce or Arts?
Mistakes Students make frequently while choosing courses:
Go by crowd/friends opinion: Just because friends are choosing you get influenced and choose, this is bad. No favoritism or comparison works at this point. Wrong choices might leave you with disappointment that is undone.
Parental pressure: Most often Parents try to influence their wards with their choice of course, mostly sciences, because most of the parents assume science is everything.
Lack of knowledge: Now that they are plethora of career opportunities to choose unlike the earlier days; being updated about it is important.
If the choice of career is at the discretion of the student, he or she must be in a position to convince parents and opt above all pressures imposed. In other case the Parent need to guide the child properly in choosing course, estimating their wards skill, caliber and interest.
Therefore it is Student as well as Parents responsibility to be honest in thoughts and implementation in choosing of course; as every course has its own significance and value.
Having said that, Let us take a look at the courses and careers in brief:
Sciences
 Sciences are considered to be the most lucrative courses.
Science stream offers career options such as engineering, medical, IT and research.
Science is the most popular career option for majority of them
The advantage of taking science stream is one can shift from science to commerce or arts but it is not possible to do the other way around.
Student can accomplish highly respectable and well-paid jobs in science stream
Undoubtedly science is amazing and fascinating as "Today's science is Tomorrow's technology.
Who should take science after 10th?
If you have a fascination towards numbers, calculations, derivations, construction etc you are the one to join sciences with math and become an Engineer
If you are not interested in math still you can be a science student by taking biology in place of math and become a Doctor.
Whereas physics and chemistry are common in the above two professions.
Apart from being an Engineer and Doctor they are other wide options to choose in sciences and set up an overwhelming career.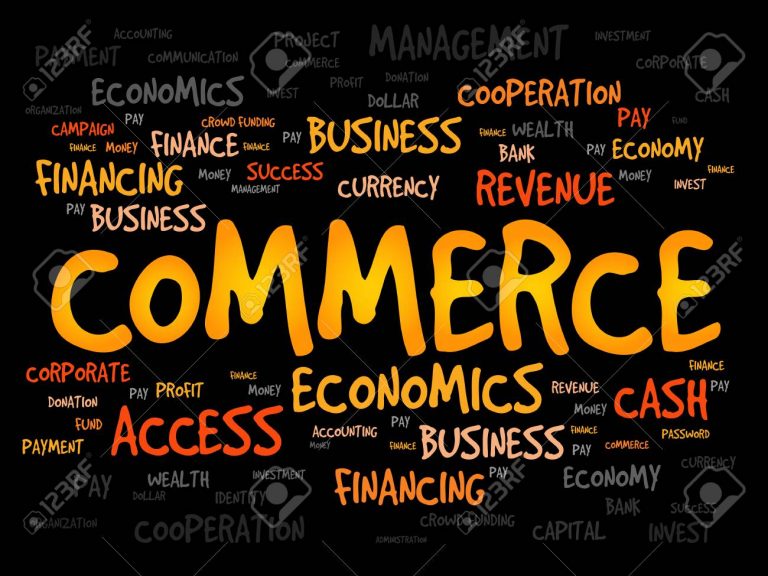 Commerce is the second most popular career option chosen after sciences.
If offers wide variety of career options such as Chartered Accountant, MBA, investment in banking sectors, business etc.
One must learn finance, economics, accountancy etc
Commerce is a subject gaining lot of popularity in modern India. They are many takers of commerce stream these days, as it offers lot of independency in thinking and implementing business strategies for own or for a company.
Who should take commerce?
If you have a passion in numbers, economics, commerce, data, and business then you are the one to take up commerce stream.
Today many young entrepreneurs are speeding up in business establishing their own companies, providing employment and being role models in society.
If you want to be a pioneer and expand horizons with your own strategy then commerce is your course.
Many students are open to Arts and opting for it, as the career opportunities are high.
It offers many lucrative career options such as journalism, languages, history, psychology etc.
Arts subject encourages creativity, critical thinking, leadership qualities and self expression.
Art teaches you to deal with the world around.
Who should take Arts after 10th?
If you are creative and dive deep into humanity then Arts is your stream.
If you want to be in the administrative sector or take up politics then arts is your stream.
What are the career options after 10th class?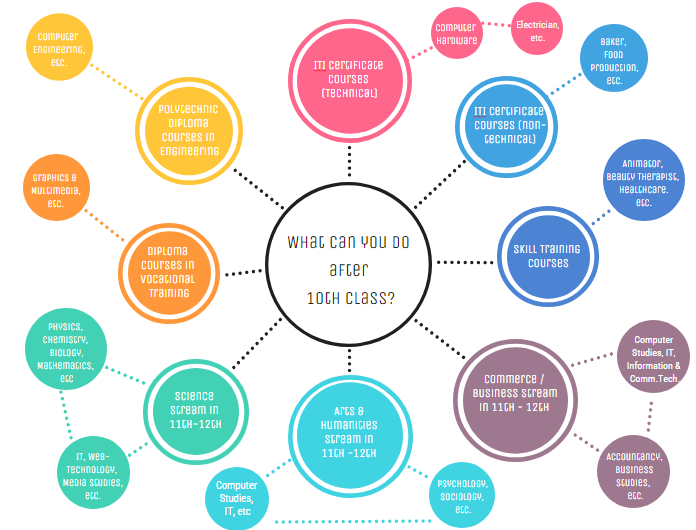 Picking the right career option after 10th is probably the most important decision of your life and should not be taken in a hurry. Let us see how you can choose the right career path after 10th:
• Intermediate (2years) – After 10th class, the student can select subject groups like PCM, PCB, PCMB, Commerce with Maths, Commerce without Maths. Post completion of 12th class, one can do graduation in multiple disciplines based on the subject selection.
• Polytechnic – After 10th class, students can do polytechnic courses like Mechanical, Civil, Chemicals, Computer, Automobile. Polytechnic colleges offer diploma courses for a duration of 3 years, 2 years and also 1 year.
• ITI (Industrial Training Institutes) – After 10th class, students can do ITI courses for employment like Mechanical, electrician, electrical.
• Paramedical – After 10th class, students can do paramedic courses like DMLT (Diploma in Medical Laboratory Technology), DOA(Diploma in Ophthalmic Assistant), DOT (Diploma in Ophthalmic Assistant).
• Short term courses – After 10th class, students can do short term courses like Tally, DTP, Graphics.
Right career advice and guidance at the right time can do wonders for you. It is very important to consult an expert in the field. A career counsellor can help you decide what to choose after 10th. An expert will assess and analyze your strength, passion and interest. Based on that the expert will determine your most suitable career path. Effective career counselling in India can do wonders for your future.